Quantum Open Day 2022
Electriacl & Computer Eng. room 1003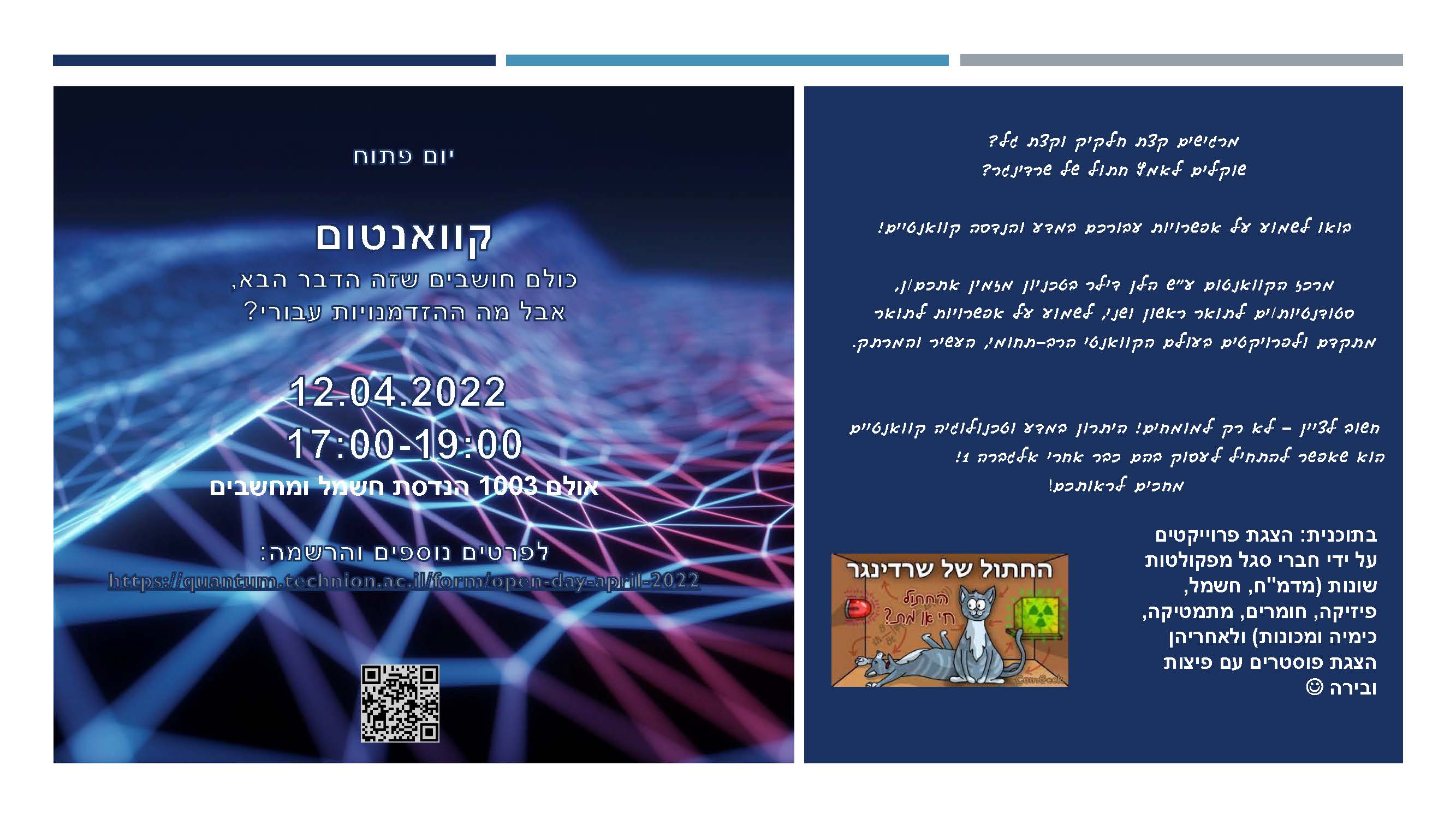 You are cordially invited to join us at the Quantum open day to be held on April 12th, 2022
The event will offer undergraduate and graduate students a glimpse into the fascinating world of Quantum theory.
Groundbreaking researchers from a variety of faculties will present and offer research opportunities for final projects in the Quantum fields, and several possible Quantum study and research tracks in the relevant faculties.
Registration is mandatory.